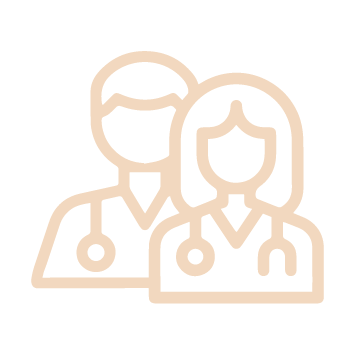 About us
Why choose us
INCARE is a premium health programme for anyone who values their time and cares about their health, simply because they know that health and time are the most important things.
premium health care in one place

health care in up to 40 specialties

high quality and fully equipped technological facilities

minimal appointment time

minimal waiting time

team of personal coordinators to help you organize your healthcare

single telephone number to deal with any enquiry

prescription service

convenient transport accessibility

reserved parking place right at the entrance



You can always turn to us with confidence.
INCARE is operated by MEDICON Group.
About the MEDICON Group
MEDICON Group is one of the largest operators of outpatient facilities in Prague. Its offices are located in Prague 4, Prague 7, Prague 9 and Prague 10 and employ around 300 doctors who provide care in more than 40 different medical specialties.

At the same time, thanks to the PRONATAL centres, it is a major operator of facilities focused on the diagnosis and treatment of all types of fertility disorders, including ectopic fertilisation (2x Prague, Teplice, Karlovy Vary, České Budějovice and Kolín).

It also provides its clients with the services of a radiodiagnostic and imaging department in 4 locations in Prague, and provides all available modalities, i.e. ultrasounds, scanning X-rays, skiascopic X-rays, panoramic dental X-rays, densitometers, mammography, CT (computed tomography) and MR (magnetic resonance imaging).

It is also the second largest provider of mammography screening not only in Prague, but in the entire Czech Republic, and at the same time operates highly specialized departments such as onco-surgical department for the treatment of breast cancer (Onkocentrum Zelený pruh, Prague 4), one-day surgery with a wide range of surgeries, a specialized clinic focusing on comprehensive care for women (Centre for Breast Diseases) and the largest gastroenterology department in Prague.

And overall our services are completed by a network of our own pharmacies PHARMACENTRUM and Ošatka stores of healthy food, nutritional supplements and fresh food including also e-shop.
List of medical specialities
Allergology and immunology
Angiology
Audiology and Phoniatrics
Audiometry
Dermatology
Diabetology
EEG
EKG
EMG
Endocrinology
Gastroenterology
General Practitioner
Gynaecology
Surgery and proctology
Infusion therapy
Inhalations
Internal medicine and geriatrics
Cardiology
Lymphatic drainage
Mammacentrum
Neurology
Ophthalmology
ORL
Orthopaedics
Osteology
Paediatrics
Pneumology
Physiotherapy
Psychiatry
Psychology
RDG (X-RAY, MRI, CT, SONOGRAPHY, DENSITOMETRY)
Tuberculosis vaccination
Urology